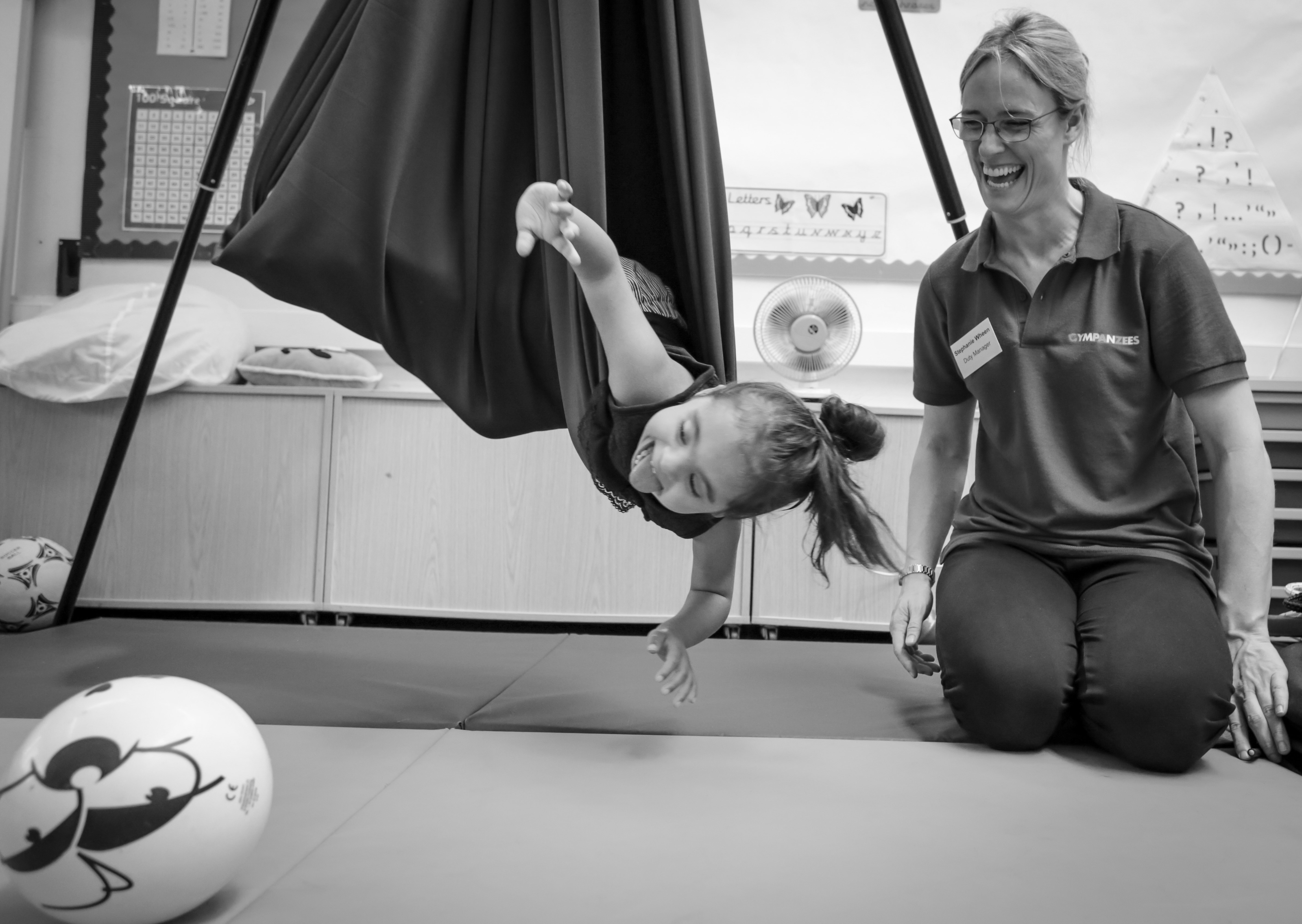 The Trustees of The Hargreaves Foundation are delighted to have approved funding for Bristol based charity Gympanzees.
There are 58,000 young people with disabilities within an hour of Bristol, and many cannot access regular leisure facilities so can't play, exercise or socialise in the same ways as their peers. This not only affects them, but leaves whole families in isolation, with 72% of parents suffering mental health issues as a result.
Adapting so they could operate during COVID, Gympanzees started to lend their specialist equipment to families for a fortnight, giving children the opportunity to use apparatus that they would not normally have access to in the home. Equipment is loaned free of charge and can be delivered.
"Gympanzees explained the families using their lending library would benefit from some additional swings and frames and we are pleased to be able to provide funding for these. We recognise the importance of play and exercise and we hope the additional equipment will bring some much needed fun alongside the physical and mental wellbeing benefits."
Louisa Hargreaves, March 2021