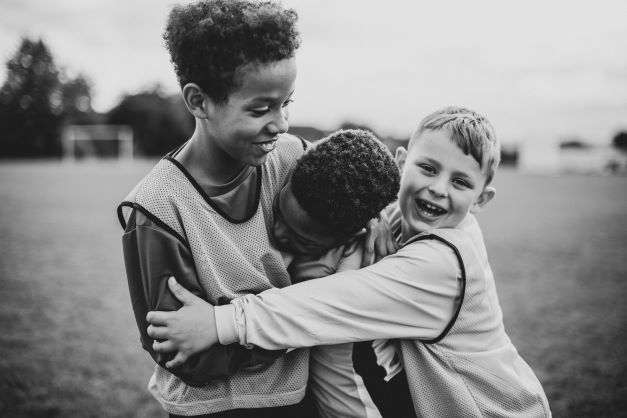 The trustees of the Hargreaves Foundation are pleased to announce that funding has been awarded to the Bloomsbury Football Foundation – a London based charity that provides accessibility to participatory sport to over 5,000 children a week.
The coaches at Bloomsbury initially engage young people in football through free community sessions in schools and lower-income housing estates (their 'Activating Estates Scheme'), focusing their efforts on 'hard to reach' groups, such as girls, ethnic minorities, and pupil premium children.
The funding provided by the Trustees of the Hargreaves Foundation will fund the participation of 125 children from 3 of Camden's council estates in 26-week football sessions, on their doorstep. An expected 90% will be Free School Meal recipients, and this 'Changing the game' programme works to remove barriers that may occur for sporting engagement for these children, whether they be financial or otherwise. Furthermore, following the programme, all interested beneficiaries will receive full bursaries to their club football programme. Children aged 10-12 will be targeted in the programme, as they are at the pivotal age with their vulnerability to drugs and anti-social activity.
It's fundamental that children participate in sports, and the benefits to their mental health and development of soft skills are invaluable, with surveys showing 95% participants feel more confident and happy after playing with the Bloomsbury Football Foundation.
Finally, the Bloomsbury Football Foundation will undertake research after, measuring what aspects improve participants' skills and behaviours most, improving charitable provision nationally, proving their potential to significantly influence wider policy and practice, making them a vital organisation.